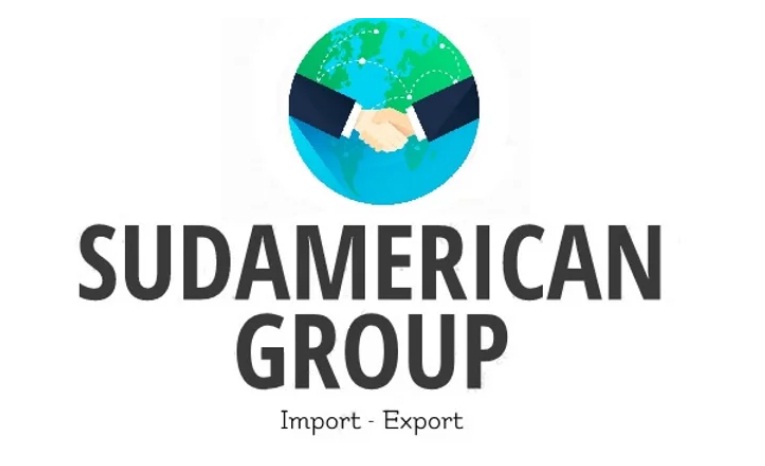 To:  END SELLER                                                                                       September 3, 2020                                                                     
                                                LETTER OF INTENT
We, Sudamerican Group Argentina , do hereby offer for purchase under full corporate authority
And do hereby confirm that we are ready, willing and able to buy the commodity
Indicated below under the terms, conditions and price.
COMMODITY:  USED RAILS R65/R50
SPECIFICATIONS:  Standard specs for used rails, cut to 1.2 meters. R65 64.72 kgs p/meter
                                 R50 51.67 kgs/ meter. Cut to 1.20 meters
PACKING: Bundled

ORIGIN: ASWP (NOT SAUDI ARABIA)
QUANTITY: TRIAL 200,000 mts then 250,000 mts x 12                  
TARGET PRICE; USD$200.00 P/MT
SHIPPING TERMS: CIF
PAYMENT TERMS: IRREVOCABLE, TRANSFERABLE SBLC MT 760 BLOCKED FUNDS. FUNDS
                                       ARE RELEASED AT DISCHARGE PORT AFTER INSPECTION
                                   Page 2 continued FCO
 PROCEDURES
•        Buyer sends LOI
•        Seller issues FCO to Buyer and if they accept they sign and return it
Via email.
Buyer sends ICPO.
•        Seller sends Buyer Draft SPA open for amendments (Buyer's have 5
Days to return this with amendments, signed and stamped to Seller.
•        Seller sends a video as POP with Buyer's name and date, Seller also
Sends invitation letter.
•        Buyer sends copy of the SWIFT
•        Seller exports.
   DOCUMENTS PROVIDED FOR EACH SHIPMENT TO BUYER
•        Commercial Invoice
•        Original Ocean Bills of Lading
•        Certificate of Origin
•        Packing list
•        Certificate of quantity & quality provided by an independent
Surveyor and chemical lab.
•        Certificate showing cargo is free of radiation (if required)
•        AQSIQ Certificate (if the discharge is Chinese port)
    Page 3 continuation of FCO
 CRIMINAL & CIVIL LAW Clearly may differ from country to country but under the laws
Of the USA clearly state that is a crime punishable by imprisonment and a fine to sell
Something that te seller can't deliver. The law also states that without the consent
Of the buyer's in writing that seller's are not allowed to show any documents. Our
They will be punished under law. This also applies to sanitized documents.
Best Regards


        Carlos A Bacchella
Sudamerican Group Argentina
Telephone 00542234726568           
Email [hidden email]
-----------------------------------------